Welcome to Guelph Country Club!
You Must Have a Mask To Enter the Building
PUBLIC PLAYERS PLEASE CONTACT THE PRO SHOP AT (519) 824-2741 Ext. 2 FOR AVAILABLE TEE TIMES.
Please click here to see some current pictures of the course.
                                                              PROTOCOLS WE MUST FOLLOW
DON'T
-come to the course if you are coughing, feverish, or exhibiting sickness.
-arrive more than 30 minutes before your tee time. The practise net is closed, the putting green is reserved for the on deck group. Maximum 4 people.
-linger around the club after your round. You must leave the property as soon as possible. We hope to use the patio with physical distancing when this changes.
-bring cash.-only debit & credit accepted
-touch the flagstick
-expect to rent clubs. Club storage is not available.
-expect to rent a power cart in advance. They must be rented on arrival. Single rider only. They will be sanitized.  Carts are on a first come first served basis (and may not be available as there are limited quantities)
-shake hands
DO
-maintain physical distance of at least 2 metres or 6 feet
-make an advanced tee time – no walk on's – online payment preferred.
-bring your own hand sanitizer
-expect portable toilets to be sanitized
-bring a garbage bag to take it with you when you leave. Please don't leave your garbage on the course.
-tip ups in sand traps. There are no rakes.
-bring a towel to clean your golf ball. There are no ball washers.
-use your putter head to lift the wire coat hanger attached to the flag to get your ball out of the hole. Don't touch the flagstick.
-go to your car if there is threatening weather. Clubhouse and pro shop are closed.
-expect to be asked to leave if not following protocols.
-understand you are using the Guelph Country Club facilities at your own risk.
(519) 824-2741 Ext. 2
Golf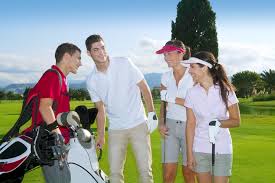 Guelph's Premiere 9 hole Golf Course.
Home of Royal City Ball Hockey
519.824.2741
Hospitality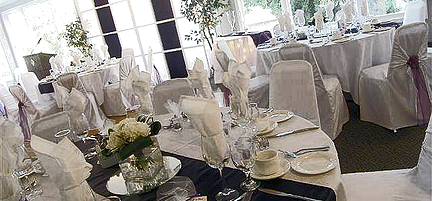 It would be our honour to host your event, and to ensure that it exceeds your highest expectations.
Experience our delicious menu sunrise to sunset provided by the Jesse's on the Green team!
Member Log-in / Book Your Tee Time