Ladies Club Championships – 2017
What a lovely weekend and not a spot of rain until the final group had finished the last hole.
Congratulations to Gail Moore, our 2017 Championship winner with a score of 172, despite having a sinus infection, she battled on to the end.
Roberta Cathcart is our B Flight winner with a score of 192 and a refrain of "I wouldn't have played if Celia hadn't signed me up, and I wanted to go to Garage Sales". Congratulations Roberta you were very steady from start to finish.
Congratulations to Alison Cunningham, our 2017  –   C Flight winner with a score of 209 and her runner-up was Cathy Densmore.
Celia Ferguson was our Low Net Winner with a net score of 143.
Cecelia Ferguson – Ladies Captain – 2017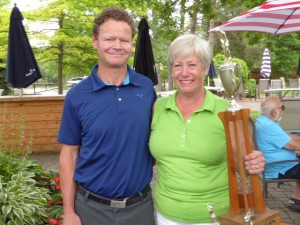 GCC Golf Pro – Paul Walton and Championship Winner – Gail Moore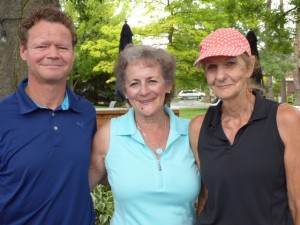 Paul Walton Golf Pro and B Flight winner Roberta Cathcart and Celia Ferguson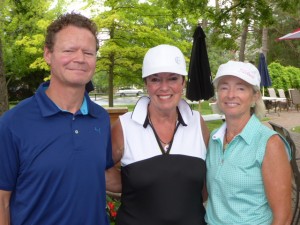 Paul Walton and C Flight winner Alison Cunningham and runner up Cathy Densmore