Golf Instruction
Due to Covid 19 Golf Lessons are unavailable this season.
The Guelph Country Club is proud to offer the instructional services of 2 Canadian PGA Professionals and over 65 years of combined instructional experience.

Gary Moore,
Life Professional
Gary Moore, former Head Professional at The Guelph Country Club spent 25 years in the position. Prior to his tenure at Guelph, Gary held positions at Scarbourough Golf Club and Weston Golf Club. He was granted LIFE status with the CPGA in 2007.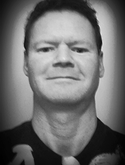 Paul Walton,
Head Professional
Paul Walton, Head Golf Professional at The Guelph Country Club has been a golf professional for over 15 years. His professional history includes Assistant Professional at the historic Westmount Golf Club in Kitchener, and Director of Instruction at the Tri-City Golf Center.